MEET ANTELOPE AUDIO'S
PORTABLE CLOCK
Digital perfection and analog detail in the most elegant portable clock on the market
For over a decade now Antelope Audio has been setting new standards in the studio master clocks market.
Our portable audio master clock, the LiveClock, is unique in terms of size, sound quality and price. Packed in a robust aluminum case with a lockable touch screen, it fits perfectly into a FOH console dog house. With the additional rack ears is taking up just 1U space it's a breeze to set it in the rig.
Designed to perfectly suit any live sound set up, this portable clock carries the signature Antelope sound.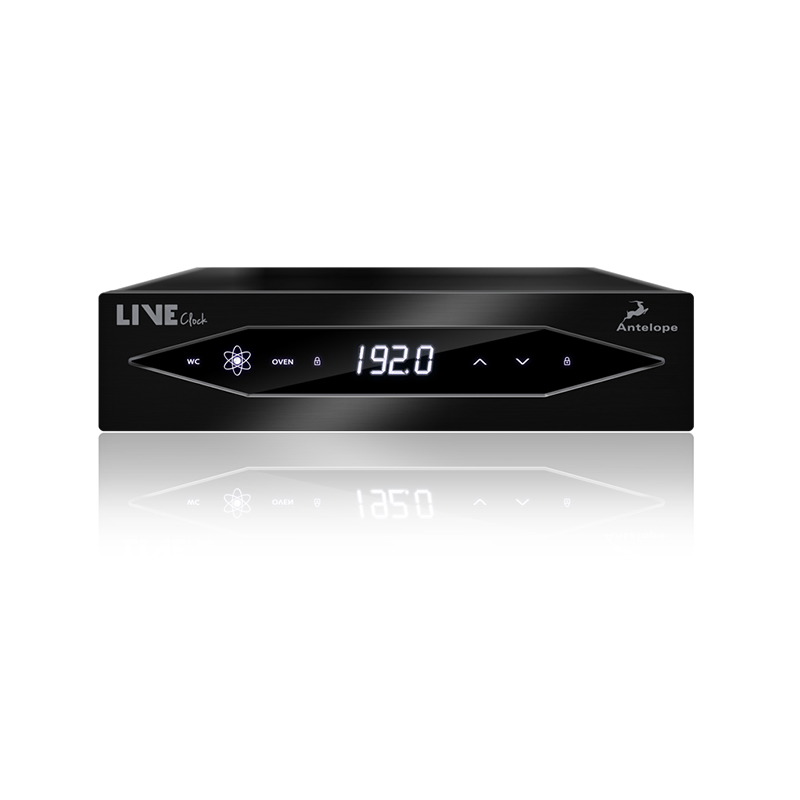 64-BIT ACOUSTICALLY FOCUSED CLOCKING
includes Antelope Audio's legendary jitter management algorithm
MULTIPLE OUTPUTS
192 kHz sample rate, 4 WC outs on BNC and 2 pairs on AES/EBU & S/PDIF
ELEGANT PORTABLE DESIGN
A breeze to fit in your FOH console dog house or rack
SMALL SIZE, BIG SOUND
Best clock will always stand for best sound. Now you have both on the go.
The competitive price and elegantly small footprint make LiveClock the perfect choice for all location recordists, home studio producers or traveling artists.
The LiveClock utilizes the same clocking technology, therefore sounds as amazing as Antelope's legendary Trinity or latest OCX HD master clock.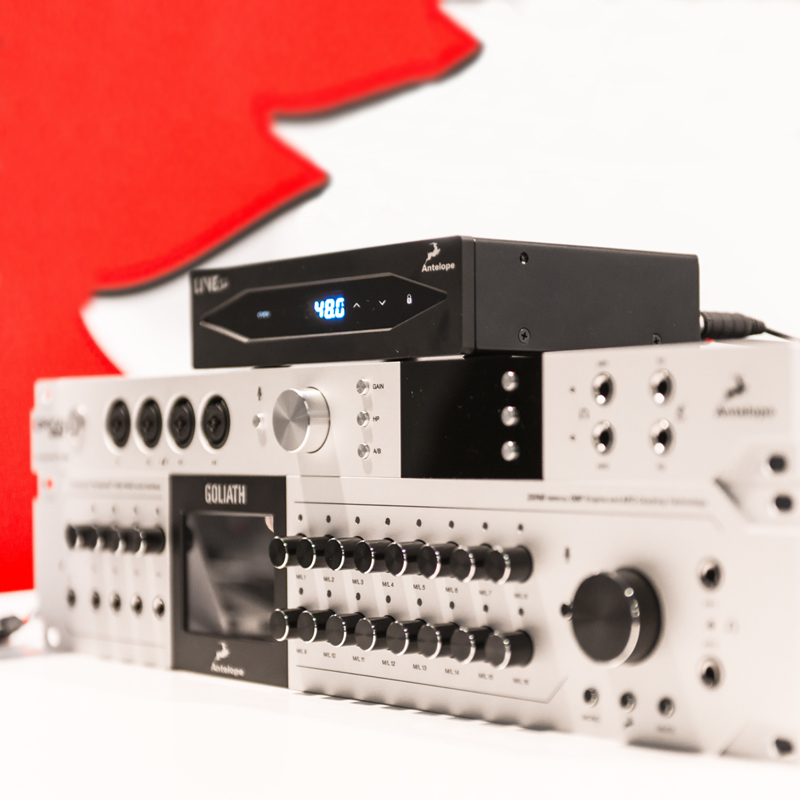 192 KHZ SAMPLE RATE SUPPORT
Clock multiple devices simultaneously and sync with Antelope's Atomic Clocks
LiveClock supports up to 192 kHz sample rate, distributed via four Word Clock outputs on BNC and two pairs of AES/EBU and S/PDIF outputs. The unit allows simultaneous clocking of multiple devices, providing the perfect synchronization of either a large live rig or a contemporary studio set up. A 10 MHz input for connection with Antelope's 10MX or 10M offers even greater stability and sound quality.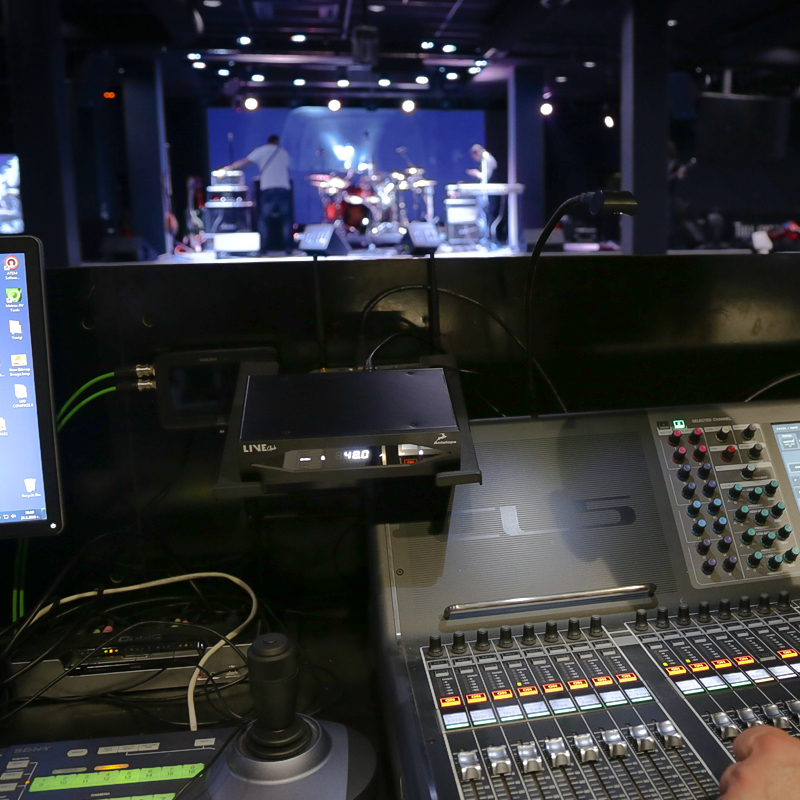 INTUITIVE CONTROL
Not just portable, but a breeze to set up and control, LiveClock is your live rig's new best friend
LiveClock is extremely easy to configure via the sleek front panel touch buttons. The convenient 'Panel Lock' function prevents sampling rate changes during a session or live show.
All aspects of the device are easily operated via the OS X and Windows compatible Software Control Panel.


10 MHz Sinusoidal, BNC, 75 Ohm, 1Vpp typical
1x Word Clock up to 192kHz
1x Atomic Input
TTL Level, 75 Ohm Output Impedance
4x Word Clock Outputs up to 192 kHz
2x AES/EBU Outputs up to 192 kHz
2x S/PDIF Outputs up to 192 kHz
DC Universal Input 12 – 18V
4th Generation Acoustically Focused Clocking
64-bit DDS
Oven Controlled Crystal Oscillator
6W max.
0-50°C/ 32 – 122°F
Width: 190 mm / 7,48"
Height: 46,8 mm / 1,84"
Depth: 134,8 mm / 5,30"
<+/-0.02 ppm, oven controlled at at 64.5ºC/ 148.1ºF
< 1 ppm per year
<+/-0.001 ppm
32, 44.1, 48, 88.2, 96, 176.4, 192 (kHz)
USB 2.0 Hi-Speed, Type B, only for control
Windows
OS: Windows 7/8/8.1/10
Disk Space: Minimum 512 MB available disk space
USB: 1x USB 2.0 Port
Required USB bandwidth (for firmware update): 80%-90%
CPU: Intel or AMD equivalent CPU with at least 2GHz operating frequency
Memory (RAM): 4GB Minimum (8GB or more Recommended)
MAC
OS X: 10.9/10.10/10.11/10.12 (Sierra Recommended)
Disk Space: Minimum 512 MB available disk space
USB: 1x USB 2.0/3.0 Port
Required USB bandwidth: 80%-90%
Memory(RAM): 4GB Minimum (8GB or more recommended)
CPU: Intel Core 2 Duo (Minimum) Intel Core i3 ™ or higher (Recommended)
Additional Info: Internet connection required for product activation.