With a workflow that is both inspiring and simple, Polyend Play is far from your average sample-based groovebox. Endless possibilities for your beats are at your fingertips with over 30 sample packs to play with straight out of the box.
Polyend Play takes an open sandbox approach for creating and performing grooves, with the freedom to instantly mix things up with tons of different playback functions.
Flexible sequencing with 8 audio tracks and 8 polyphonic MIDI tracks for controlling your outboard gear – Polyend Play really wants to be at the center of your studio. This is quite possibly the most fun groovebox ever created.
Play.
Pick & Place. Find your sound among over 3000 included samples and place it anywhere on the grid to start building your tracks.
Select & Adjust. Easily adjust step parameters independently with familiar sample-based controls at your disposal.
Make each track your own with 35 different play modes, Chance and Action Combo, Randomizer and Step Repeater functions.
Stuck for inspiration? Utilize the Smart Fill option to automatically fill any area you choose with an entire beat, a random placement of steps, or even a Euclidean spread.
Quickly move data around, such as Steps, Tracks, Track Pages, Variations, and Patterns, with simple selection and copy/paste controls.
Keep it musical with scale filtering, allowing only notes within the selected scale to be outputted by the entire sequence.
Perform.
Perform mode allows you to make non-destructive changes to your tracks, via performance effects including Tune, Filter, Overdrive, Rearranger, Space and much more.
Live record automation or change individual step values on the fly and even record mono or polyphonic MIDI from an external controller or onboard keyboard.
Customizable pattern chaining allows you to map out entire sequences anywhere on the grid and perform them live.
Reverb, Delay, Sound Enhancer, Limiter, and Saturator master effects are included to spice up your entire mix.
Instantly Save and Recall patterns. Perfect for when things go wrong during a live performance.
8 internal audio tracks and 8 individual polyphonic MIDI tracks combine for powerful integration with your existing instruments.
Full MIDI capabilities with flexible MIDI CC mapping per track for the individual rotary knobs and you can connect an external controller for MIDI note input. Plus, you can output chords, arpeggios, program and bank changes, pitch bend, clock and much more.
Over 30,000 track variations are available! That's 128 Patterns holding 16 tracks, with each individual track holding up to 16 variations.
Hardware.
Split-screen display with 15 touch-capacitive knobs that can be tapped once to select and preview a parameter or twice to switch between upper and lower screen values.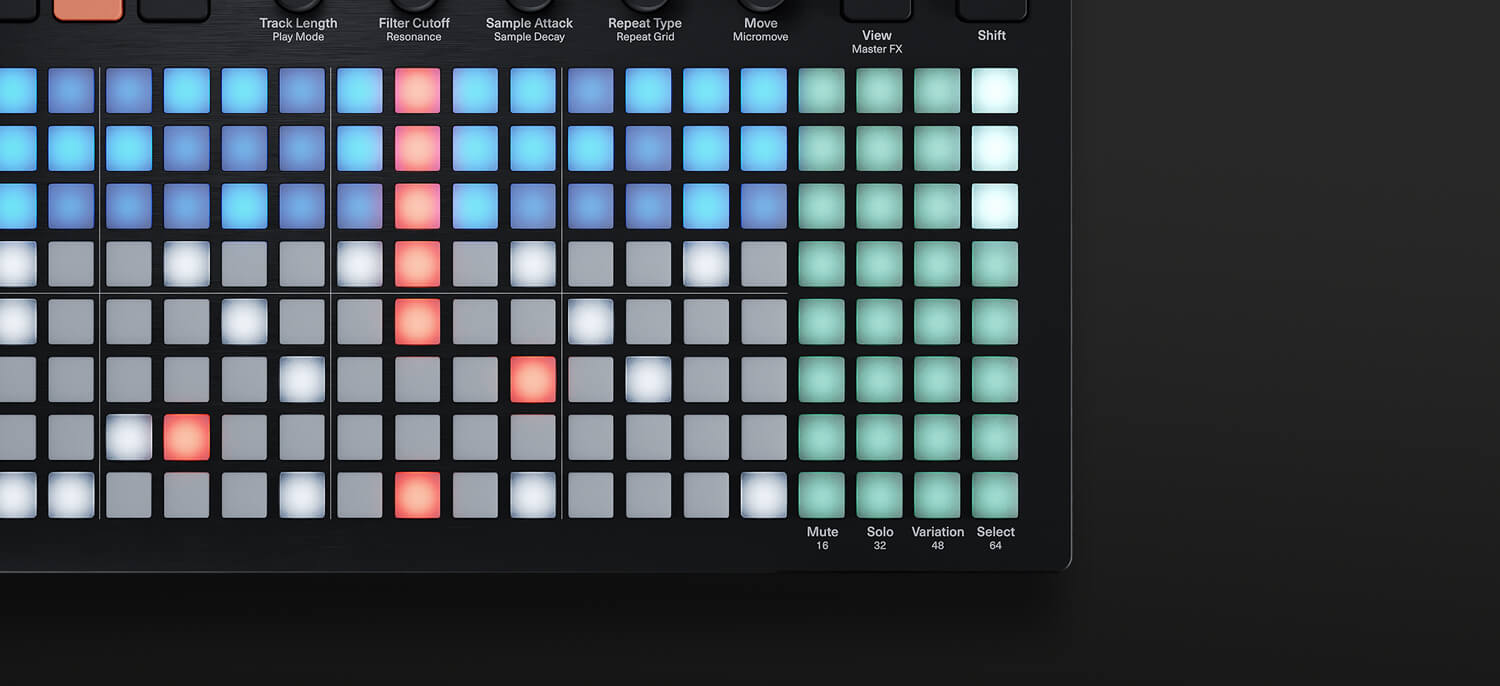 16×8 step sequencing grid complemented with a 4×8 control grid for Mute, Solo, Variation, Select and Keyboard note input.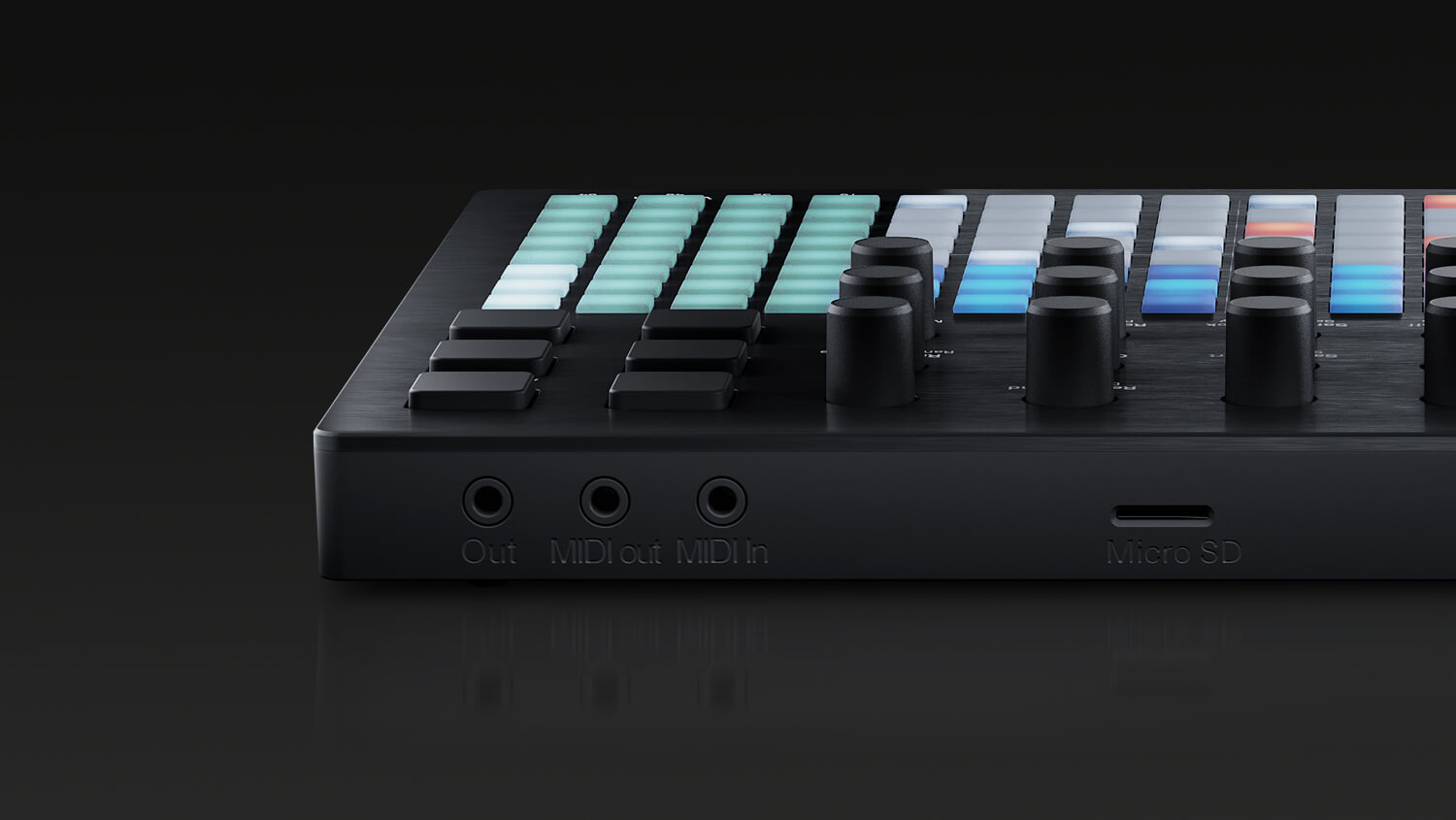 MIDI ins and outs via 3.5mm jacks
(MIDI DIN adapter included).
MicroSD card slot (16GB card included)
Runs on 5V/1A via USB-C and can be powered from a power bank for getting out and about.
Free, regular firmware updates.
Polyend export to Ableton Live